The PC Gamer 2019 Fantasy Draft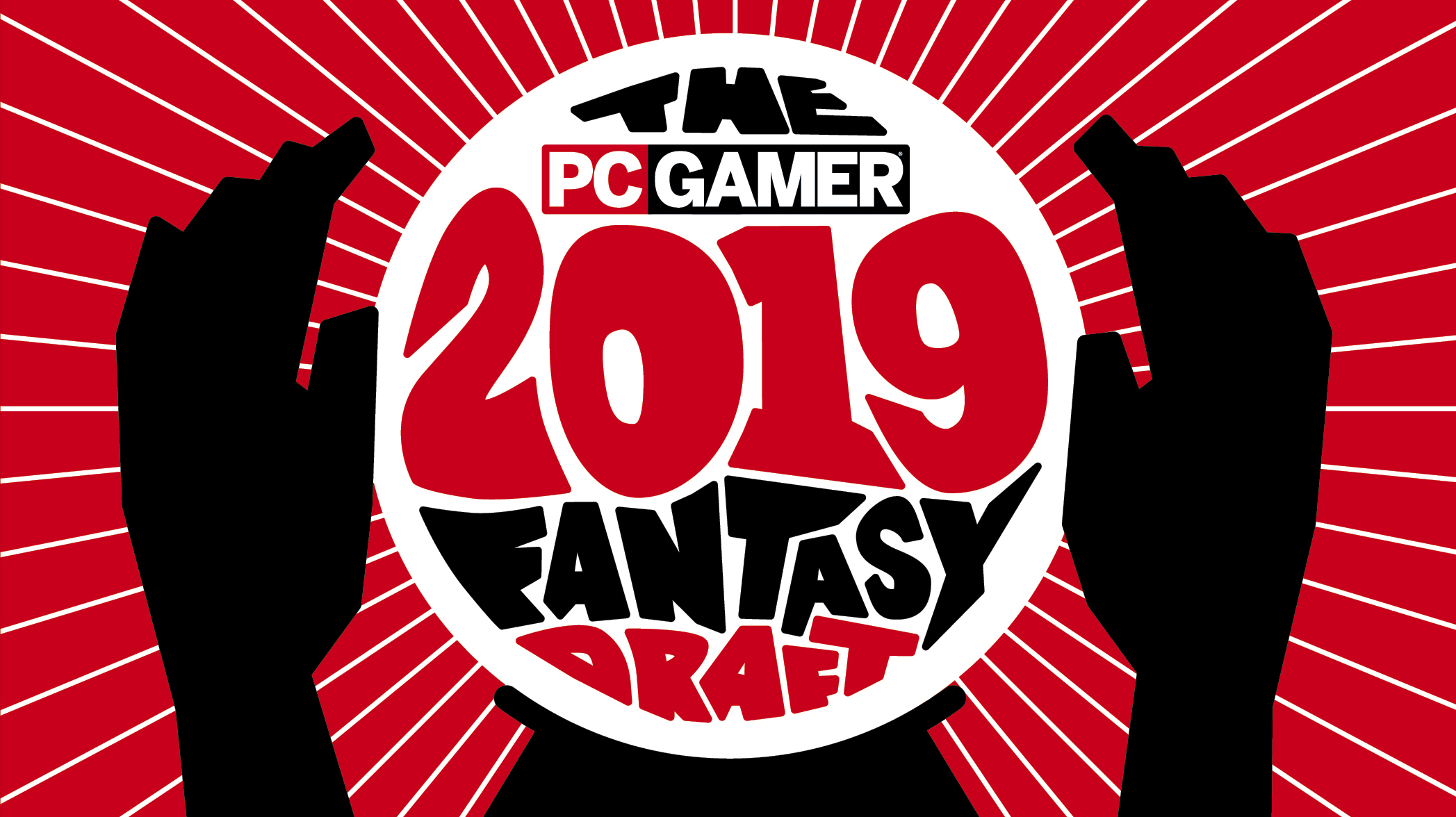 What will be the best games of 2019? It's sort of our job to figure this out. We write stuff like our list of what's coming, or the promising 2019 RPGs to help you foresee how your gaming time and moneydollars might be spent.
This year we're trying something new: a mock draft of the games that we think will be the most acclaimed and popular in 2019. Making predictions is fun, and treating PC gaming like a fantasy sports league is one way for us to see who on the PC Gamer team has the best eye for what's coming this year.
The rules
Each editor picks seven games, one per round, in a reversing, or snake draft format.
Must draft at least one singleplayer game and one multiplayer game.
Each editor may draft one (but only one) 'ongoing' game that has already been released, a representation of that game's specific progress and health throughout 2019.
If a game fails to release in some form in 2019, it's omitted. Part of the draft is predicting whether a game will release this year at all.
How to win: At the end of the year, PC Gamer readers will vote on who picked the best set of games. We'll weight this voting alongside a set of quantifiable, semi-arbitrary stats like filesize (lowest), number of trailer views, number of patches/updates, and other criteria to be determined.
We finished drafting earlier this week. Here's the results, a lively discussion of how it went, and our predictions about the games coming in 2019.
The 2019 draft results
1st pick: James Davenport, Associate Editor
Fortnite
Far Cry New Dawn
Persona 5
Amid Evil
Psychonauts 2
Imperator: Rome
Gears of War 5
2nd pick: Phil Savage, Editor
The Outer Worlds
Quake Champions
Total War: Three Kingdoms
Outer Wilds
Anno 1800
Sunless Skies
Rhythm Doctor
3rd pick: Wesley Fenlon, Features Editor
Wargroove
Resident Evil 2
In the Valley of Gods
Disco Elysium
Star Wars Jedi: Fallen Order
Indivisible
Babylon's Fall
4th pick: Bo Moore, Hardware Lead
Spelunky 2
Journey
Afterparty
Noita
Phoenix Point
Witchbrook
Cyberpunk 2077
5th pick: Fraser Brown, News Editor
The Division 2
Control
Mount and Blade 2
Age of Empires 4
Destiny 2
Devil May Cry 5
Total War: Warhammer 3
6th pick: Chris Livingston, Staff Writer
Anthem
Read Dead Redemption 2
Civilization 6: Gathering Storm
Biomutant
Trials Rising
Skin Deep
Skull & Bones
7th pick: Tyler Wilde, Executive Editor
Sekiro: Shadows Die Twice
Industries of Titan
GTFO
Warframe
Jump Force
Satisfactory
Steel Division 2
8th pick: Evan Lahti, Global Editor-in-Chief
Metro Exodus
Dying Light 2
Rainbow Six Siege
Griftlands
Slay the Spire
Rebel Galaxy Outlaw
MechWarrior 5: Mercenaries
9th pick: Philippa Warr, Deputy Editor
Doom Eternal
Ori and the Will of the Wisps
Untitled Goose Game
Heaven's Vault
Atomic Heart
Ooblets
Sea of Solitude
10th pick: Jarred Walton, Hardware Editor
Rage 2
PUBG
Wasteland 3
Left Alive
Generation Zero
Wolfenstein: Youngblood
Atlas
["source-"pcgamer]